Scroll down to see my fan art in these fine fanzines: Cheryl Morgan's Emerald City, Guy Lillian III's Challenger, Mike Pederson's Nth Degree, plus artwork for the Bay Area SF Assoc. (BASFA) and for the San Diego in 2006 Westercon bid, and art submitted to Steve Silver's Argentus, and Mike Glyer's File 770 ... And here's...
FAN ART I DID FOR CHERYL MORGAN's EMERALD CITY FANZINE
This image is filled with vehicles and buildings, but I've taken the list down, since Cheryl Morgan's running a contest to see who can identify the most...
Cheryl Morgan's Emerald City website is here.
HERE IS A COVER I DID FOR CHALLENGER FANZINE: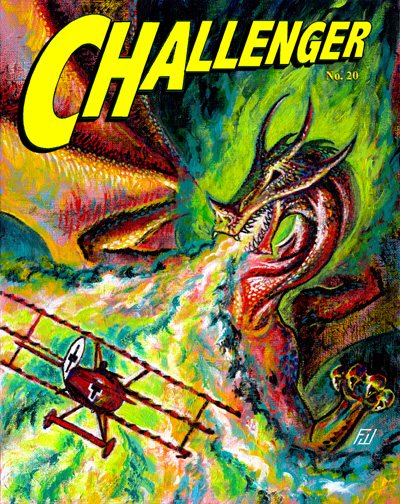 Art submitted to Steve Silver's fanzine Argentus: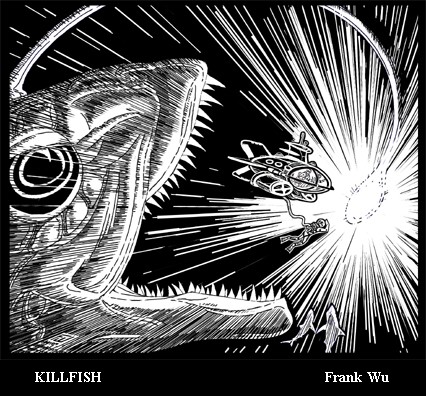 A painting I did for the San Diego in 2006 Westercon bid: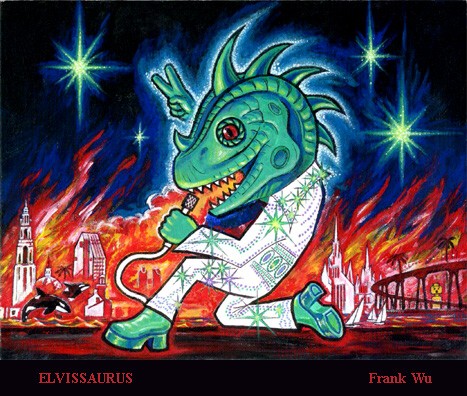 Cover art for Mike Pederson's Nth Degree: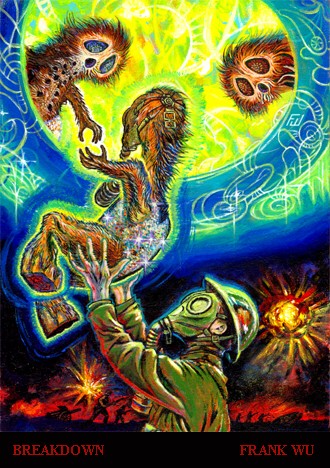 Fan art I did for the Bay Area Science Fiction Association (BASFA):