Email to Frank Wu
Image (c) 2001 Frank Wu
Enlargement: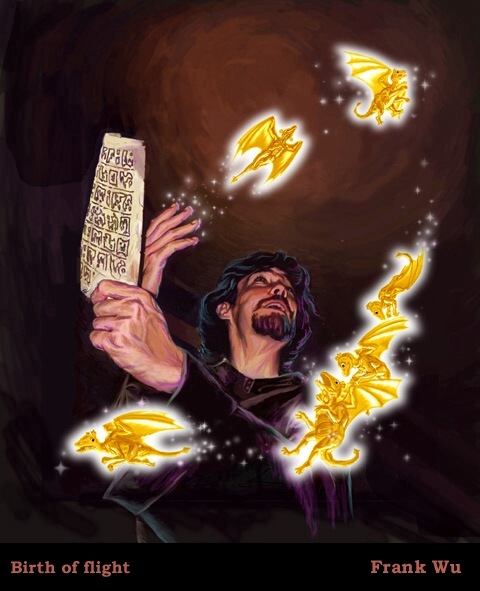 ---
COMMENTS. Some of these are from the Elfwood art gallery, where this work is posted.
From katrina 12/14/98: oh wow! this is great.. did you paint it?? how didja do it? i love it
From crys 1/10/99: Um, wow!!!! God this is such a great pic!! I think you should do more fantasy. I absolutely love how well you did his face, I know how hard those kinds of angles are.
From Lee A. Alverson, (Click here to visit!) 2/7/99: This is very very well done, and very crisp and clear. do more in this light you have a knack for it.
From Maria 'Jade' William, (Click here to visit!) 3/18/99: wonderful lighting and colors. you really do impress me.
From Elf 209 7/23/99: Cool piece. Do more fantasy!
From Ellie 10/18/99: This is stunning work! Do you use models or any visual aids or is this solely the work of your mind? Please help me out, I've been struggling to achieve these lighting effects which you handle so flawlessly.