WEDNESDAY TRIVIA QUIZ 83
BABY, YOU CAN DRIVE MY ARMOURED PERSONNEL CARRIER
Shown below are images of various cool things with wheels and treads (and armor, in most cases) from science fiction TV shows or movies. Name the show for each.
I chose these machines for the quiz because I'm particularly fond of their design. I had a lot of fun re-drawing them, working from Dinkys, Micromachines and photos from magazines I've been saving for decades (for just an occasion such as this). Many of these vehicles, particularly nos. 2 and 6, have been personal favorites since childhood. I was always the guy who got antsy when they showed too many scenes with the hero duking it out with the bad guy, or the fat guy mucking it up-- hey, I thought, where are all the cool spaceships and tanks? They're the real stars of the show. I still feel a warm glow in my heart when I meet a like-minded modelmaker or artist, or when I see a show made by folks who love the big dumb machines as much as I. The only redeeming aspect of "Star Trek 9" was the spaceship design work. "Thunderbirds" and "Space:1999" were cool shows: On one level, who cares if the scripts were incomprehensible or if the acting was done by, well, puppets? As long as the camera lingered lovingly on the landing gear, I was happy...
For answers, click here. For next quiz, click here.
1.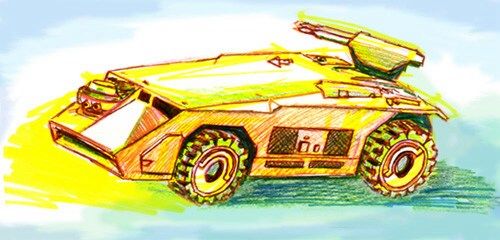 2.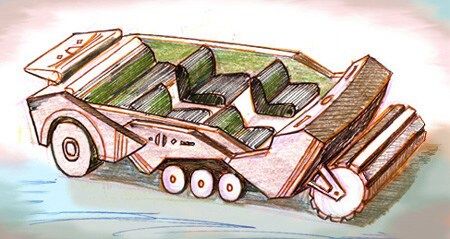 3.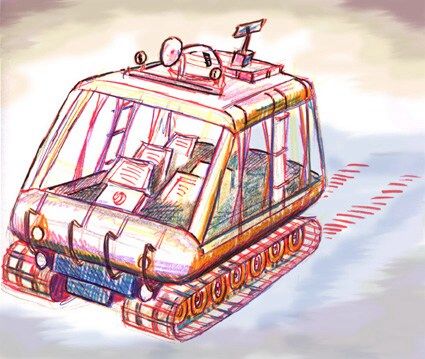 4.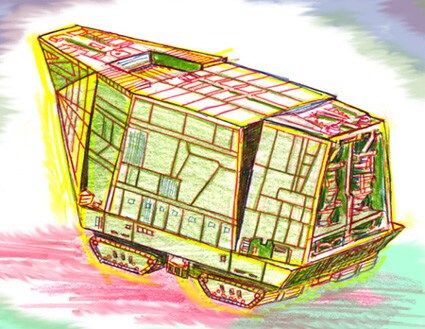 5.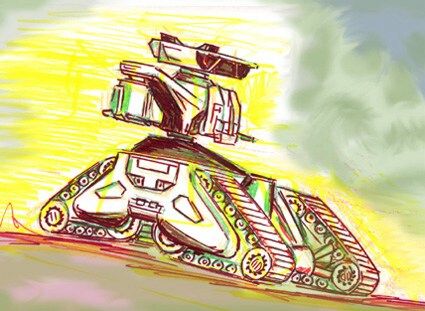 6.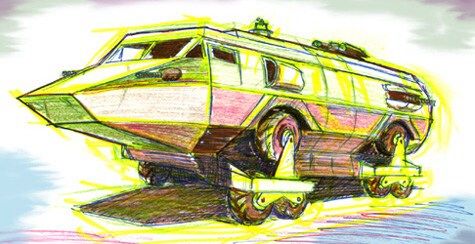 7.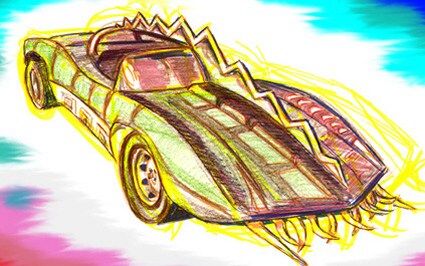 8.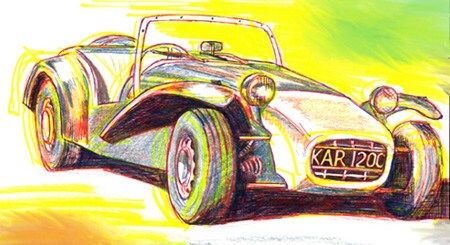 9.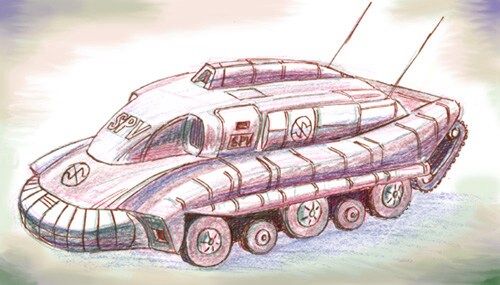 10.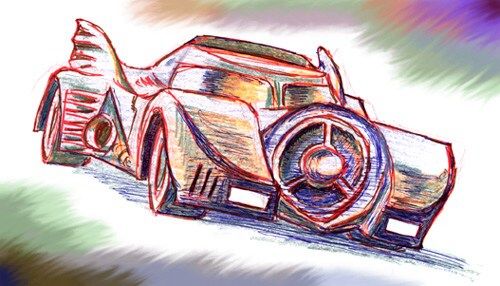 ACHING FOR MORE QUESTIONS? CHECK OUT THE TRIVIA QUIZ ARCHIVE.
Back to previous quiz.
Back to Science Fiction Art
Back to Science Fiction and Humor Writing
Back to The Official Frank Wu Website homepage