WEDNESDAY TRIVIA QUIZ 85
BERRY BERRY BO ERRY BANANA FANNA FO FERRY FEE FI MO MERRY ... BERRY
Below are clues, the answers to which contain the word "berry" or a homonym (word with the same sound but a different meaning and/or spelling).
Answers and winner are here.
Have fun.
1. Deep voice that saved the snakes on Whacking Day.
2. Post cereal with pink marshmallow bits.
3. AuH2O.
4. Primo Boston area comix store or Children's Book Award.
5. Where Barney Fife was deputy (God save us all).
6. The girl in "E.T."
7. Only fruit with seeds on the outside.
8. Sang original version of "Incense and Peppermints".
9. Eric Carmen's band in the 70's.
10. Thiamine-deficiciency disease characterized by neurological and cardiovascular problems and edema (fluid accumulation in tissues).
11. Played Professor Victor Bergman.
12. Dee Brown's eloquent Indian history of the American West.
13. Renamed Steveland Morris as "Little Stevie Wonder".
14. First baseball player to hit a pitch into San Francisco Bay from the site of PacBell Park.
15. "And To Think That I Saw It On ______".
16.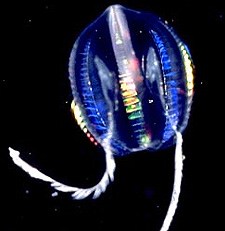 17. Dissed by Sour Grapes and her pet snake Dregs.
18. Played Dr. Clayton Forrester, who fought the Martians in 1952.
19. Played a "warped, frustrated old man;" great-uncle to question 6 answer.
20. "Your mother was a hamster and your father smelled of _______!"
21. Wrote a book on how to become the head of a major corporation in roughly a week.
22. "X-files" ex-FBI agent who was shot in the head and says he's been repeatedly abducted by aliens
23. Wrote "Louie Louie."
24. Isabel Fonseca's book about gypsies
25. Story of Professor Isak Borg, on his way to receive an honorary degree.
HAVEN'T HAD ENOUGH? CHECK OUT THE TRIVIA QUIZ ARCHIVE.
Back to last week's quiz.
Back to Science Fiction Art
Back to Science Fiction and Humor Writing
Back to The Official Frank Wu Website homepage