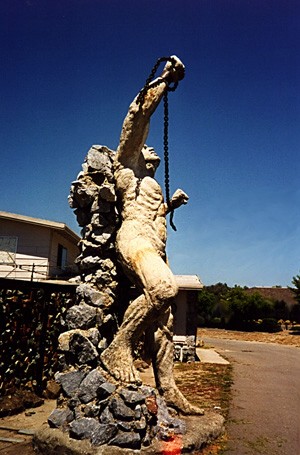 "Chains of Bondage." Kenneth H. Fox.
GIANT NAKED STATUES OF AUBURN, CALIFORNIA
In a side story, local Arts Commission member Marjorie Blodgett once had to request funding to fix this statue, which had been Bobbitized by a souvenir hunter.
Interestingly, in the process of stealing the schlong, the vandal identified himself by dropping his wallet. Fox notes smugly, "A couple years later he died of a rare disease."