GALLERY OF FRANK R. PAUL's SCIENCE FICTION ARTWORK
artwork (c) Frank R. Paul estate
Cover art by Frank R. Paul for March 1931 Wonder Stories, illustrating "The Green Torture" by A. Rowley Hilliard. The description of the story from the contents page: "For fifty hours he must withstand the menace of the merciless machine... moving... ever moving..."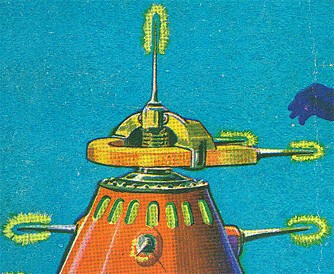 Close-up.
Back to Frank R. Paul Gallery Main Page
---
Back to Frank Wu's Science Fiction/Fantasy Art
Back to Kitsch Tour U.S.A.
Back to Official Frank Wu Homepage