GALLERY OF FRANK R. PAUL's SCIENCE FICTION ARTWORK
artwork (c) Frank R. Paul estate
Cover art by Frank R. Paul for July 1928 Amazing Stories, illustrating "Super-Radio" by Charles Cloukey.
About this story: "Our cover this month depicts a scene from the story ... in which 'M.W.,' the super-criminal scientist, by manipulating a peculiar-looking instrument, brings forth from the tube at the top, a small, brilliant object, which floats through the air. It is an artificial ball of lightning, with which the criminal very nearly succeeds in destroying the intruder."
Interior art (and enlargement) from the same story: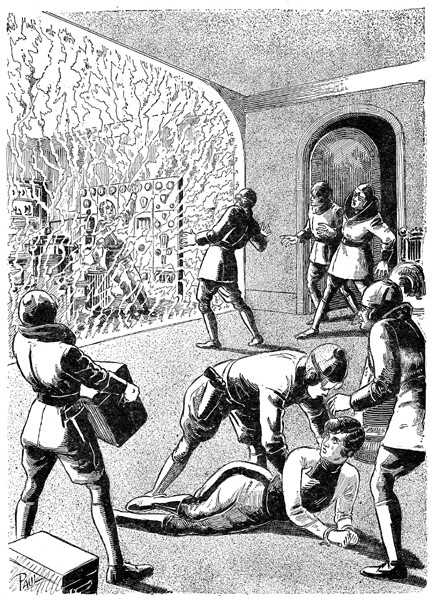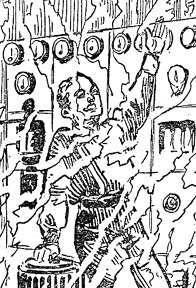 Caption: "...The dying man laughed, and threw, not the switch he had spoken of, which was on the other side of the room, but one close to his side. A sheet of flame separated him from the rest of us. From one side of the room to the other, and from ceiling to floor, leaped roaring, blinding discharged of electricity..."
Back to Frank R. Paul Gallery Main Page
---
Back to Frank Wu's Science Fiction/Fantasy Art
Back to Kitsch Tour U.S.A.
Back to Official Frank Wu Homepage