MORE FOSSILS FROM DAVE'S DOWN TO EARTH ROCK SHOP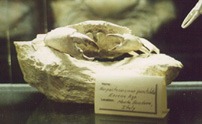 Crab, Harpactocarcinus punctulato, Eocene Age, Italy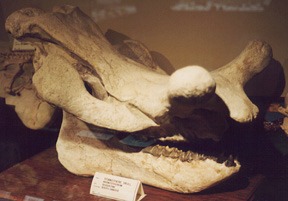 Titanothere skull, Brontotherium, Oligocene, South Dakota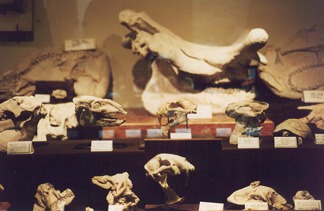 Random mammalian fossil skulls
Enlargement of a piece of amber (about 1.5 in long) I got at Dave's. The insect, fam. Psychodidae, is shown here in close-up (both sides). You can see veins in the wings, even light reflected off them, and you can just about make out the segments within the legs and antennae.

Back to my Dave's Down to Earth Rock Shop page
Back to Kitsch Tour U.S.A.
Back to Science Fiction Art