POP QUIZ 75
IT IS OCTOBER, WHEN A YOUNG MAN'S FANCY TURNS TO... BASEBALL!
For each picture (all of which are from World Series games), name the player (1 pt each), his team (1 pt), the year (1 pt) and provide a sentence or two describing the situation (1 pt), for a total of 40 pts. For photos with multiple players, name the arrowed player. The funny colors are meant to be a distraction. Good luck.
Answers and winners here.
Back to previous quiz. To next quiz.
To quiz archive.
1.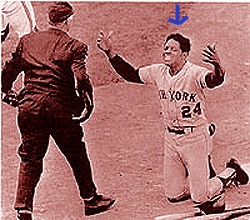 2.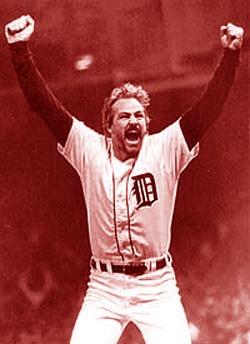 3.
4.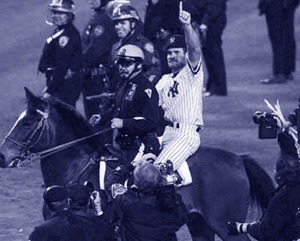 5.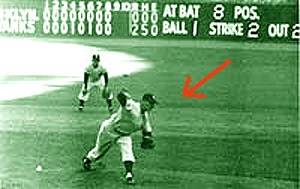 6.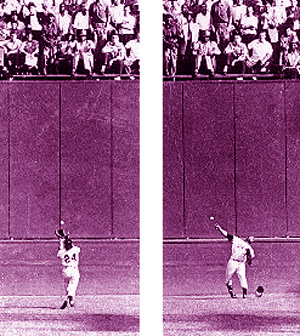 7.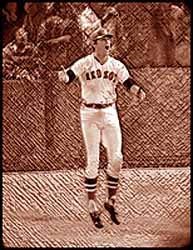 8.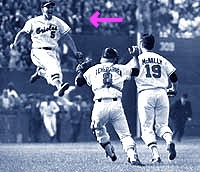 9.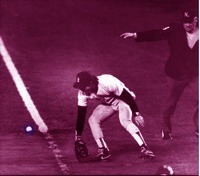 10.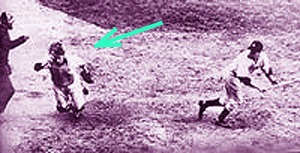 Back to previous quiz.
Back to Frank Wu's homepage.