GALLERY OF FRANK R. PAUL's SCIENCE FICTION ARTWORK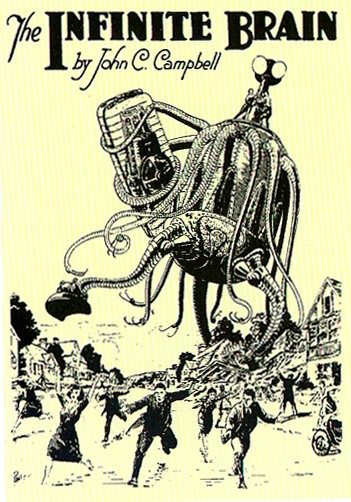 artwork (c) Frank R. Paul estate
Interior art by Frank R. Paul for July 1939 Startling Stories, illustrating "The Infinite Brain" by John C. Campbell.
Vincent Di Fate wrote that "Frank R. Paul's interior drawings were often more fluid than his covers." This piece captured "the charm of his best gadget designs and the magical romance of his finest figurative pieces." Infinite Worlds, p. 26.
Back to Frank R. Paul Gallery Main Page
---
Back to Frank Wu's Science Fiction/Fantasy Art
Back to Kitsch Tour U.S.A.
Back to Official Frank Wu Homepage