GALLERY OF FRANK R. PAUL's SCIENCE FICTION ARTWORK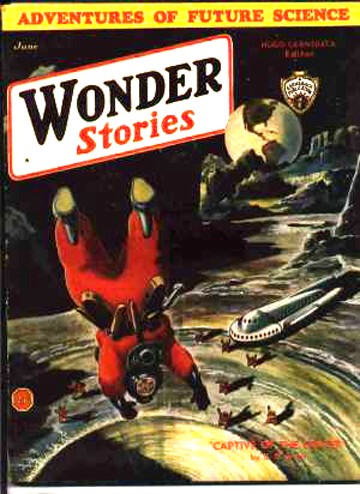 artwork (c) Frank R. Paul estate
Cover art by Frank R. Paul for June 1933 Wonder Stories.
An almost identical image - with a spacebabe replacing the astronaut - appeared on the cover of the 1950 Wonder Story annual. I'm not sure who drew the spacebabe, but it doesn't look like Paul's handiwork.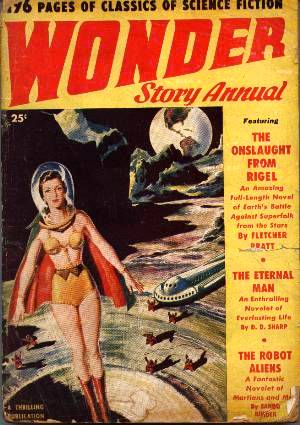 Back to Frank R. Paul Gallery Main Page
---
Back to Frank Wu's Science Fiction/Fantasy Art
Back to Kitsch Tour U.S.A.
Back to Official Frank Wu Homepage