GALLERY OF FRANK R. PAUL's SCIENCE FICTION ARTWORK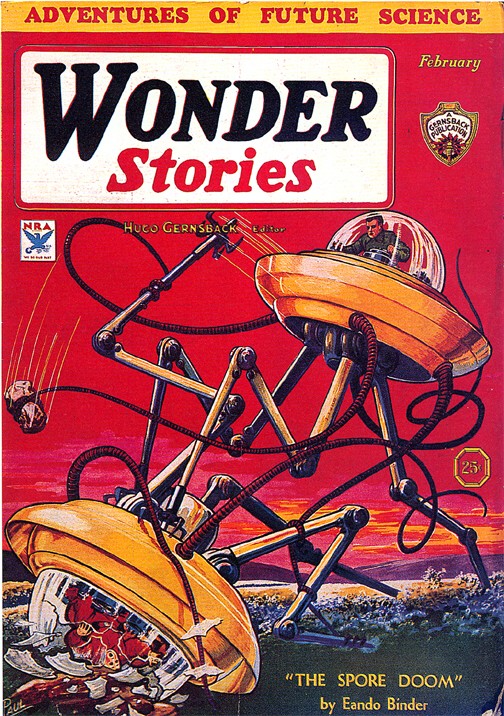 artwork (c) Frank R. Paul estate
Cover art by Frank R. Paul for February 1934 Wonder Stories, illustrating "The Spore Doom" by Eando Binder. This was the combined pseudonym of brothers Earl Andrew Binder (1904-1965) and Otto Oscar Binder (1911-1975).
Paul drew a similar, though smaller, contrivance for the Feb. 1932 cover of Wonder Stories: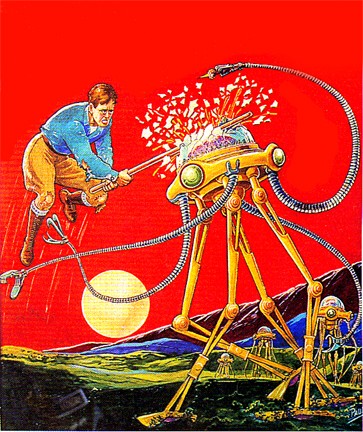 Back to Frank R. Paul Gallery Main Page
---
Back to Frank Wu's Science Fiction/Fantasy Art
Back to Kitsch Tour U.S.A.
Back to Official Frank Wu Homepage