GALLERY OF FRANK R. PAUL's SCIENCE FICTION ARTWORK
artwork (c) Frank R. Paul estate
Back Cover Art by Frank R. Paul for Fantastic Adventures, July 1942, illustrating Zeus, the thunder god.
Paul did a series of Greek gods for the back covers of Fantastic. However, there are some in the series which appear to be Paul's work, but I have not been able to confirm beyond a shadow of a doubt (e.g., with a copy with a legible signature) that these are Pauls. If you can help, please send me an email.
This portrait of Mercury is from Jan. 1943. Believed to be by Paul.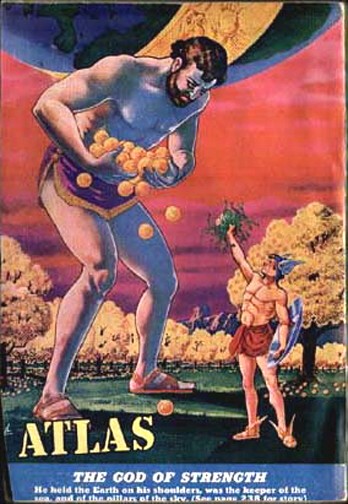 This image of Atlas, from Sept. 1942, also looks like Paul's style.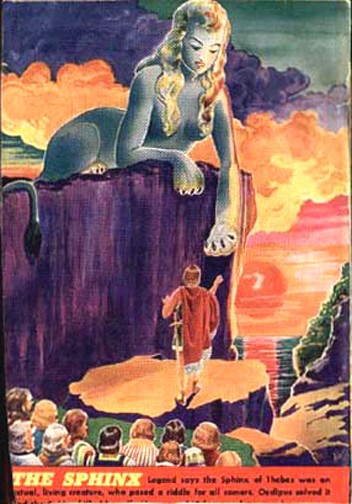 This painting of the Sphinx, from Oct. 1943, looks like a Paul.
Back to Frank R. Paul Gallery Main Page
---
Back to Frank Wu's Science Fiction/Fantasy Art
Back to Kitsch Tour U.S.A.
Back to Official Frank Wu Homepage