GALLERY OF FRANK R. PAUL's SCIENCE FICTION ARTWORK
Cover art by Frank R. Paul for July 1929 (first issue) Air Wonder Stories.
From the magazine:
"On the Cover this month is illustrated the story "ISLANDS IN THE AIR," by Lowell H.Morrow. Our own artist, F. R. Paul, has cleverly portrayed in his inimitable style what one of these future aerial islands will look like. You may be certain that science will conquer gravitation sooner or later, and when that moment comes, you may rest assured that we will have islands like these, floating freely, suspended above our cities and important aerial crossings. They will be used not only for the regulation of air traffic, but for making emergency stops and to allow passengers to change from local to express lines without ever descending to the surface of the earth."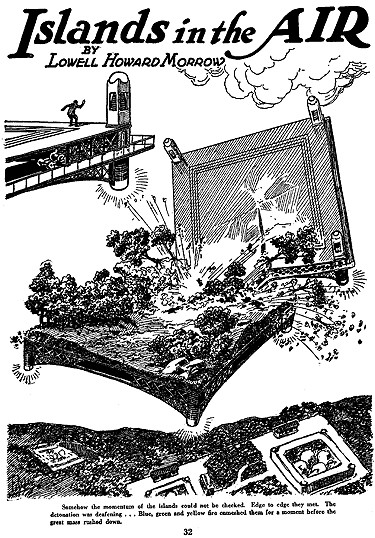 The idea for an aircraft carrier in the sky was revitalized in Gerry Anderson's 1967 TV series Captain Scarlet and the Mysterons. Here is an image of that show's Cloud Base (computer-modeled by Mateen Greenway):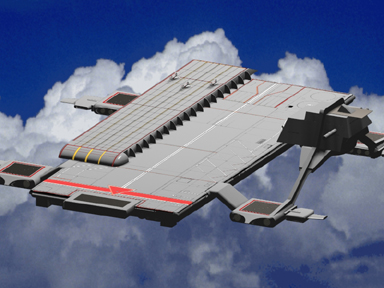 Back to Frank R. Paul Gallery Main Page
---
Back to Frank Wu's Science Fiction/Fantasy Art
Back to Kitsch Tour U.S.A.
Back to Official Frank Wu Homepage