GALLERY OF FRANK R. PAUL's SCIENCE FICTION ARTWORK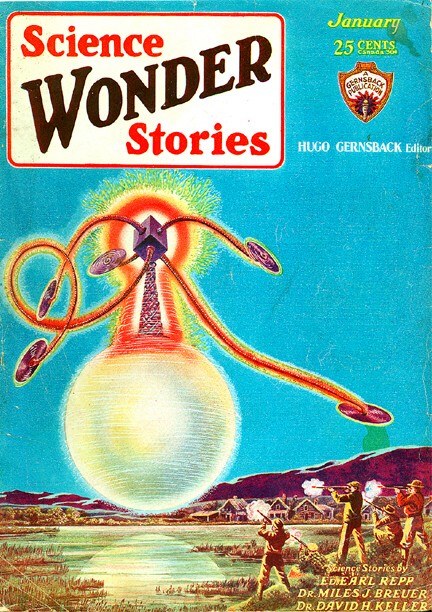 artwork (c) Frank R. Paul estate
Cover art by Frank R. Paul for January 1930 Science Wonder Stories.
If you look carefully at the gunners, they are pointing their weapons at different places. Some are firing almost horizontally at the bottom of the globe; others are shooting higher. If I were confronted with such a big, scary alien object, I might not know where to aim, either. However, I might point my gun at the big disk right above my head...
Back to Frank R. Paul Gallery Main Page
---
Back to Frank Wu's Science Fiction/Fantasy Art
Back to Kitsch Tour U.S.A.
Back to Official Frank Wu Homepage