GALLERY OF FRANK R. PAUL's SCIENCE FICTION ARTWORK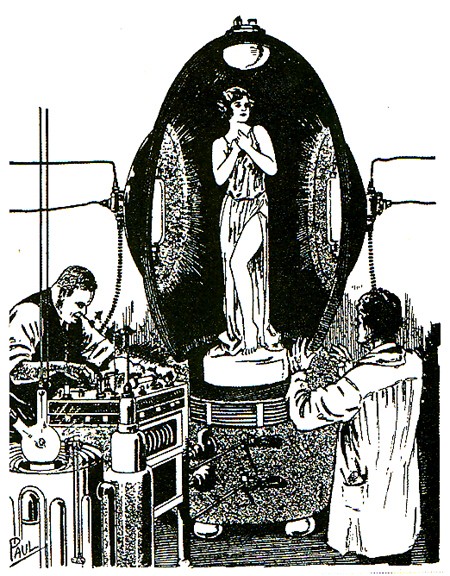 artwork (c) Frank R. Paul estate
Interior art by Frank R. Paul for June 1927 Science Wonder Stories, illustrating "The Marble Virgin" by Kennie McDowd.
The story is about the fair Naomi being brought to life from a marble statue through the miracle of science - a rewrite of the classic Greek myth of Pygmalion.
Back to Frank R. Paul Gallery Main Page
---
Back to Frank Wu's Science Fiction/Fantasy Art
Back to Kitsch Tour U.S.A.
Back to Official Frank Wu Homepage