GALLERY OF FRANK R. PAUL's SCIENCE FICTION ARTWORK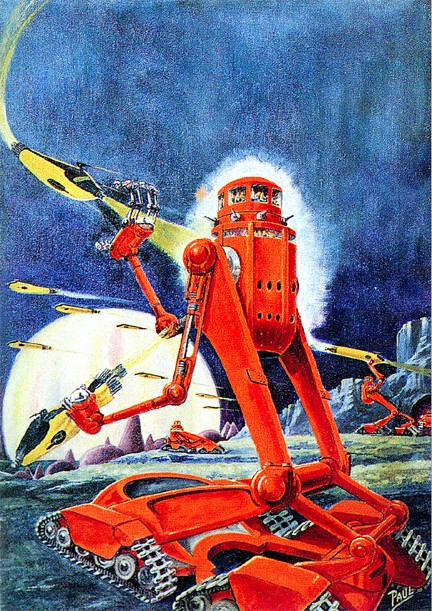 artwork (c) Frank R. Paul estate
Art by Frank R. Paul for November 1940 Future Fiction Magazine, illustrating "Universe in Darkness" by J. Harvey Haggard.
Like Abduction of Big Red, the original painting for this piece, 26.5 in x 18 in, oils on canvas, is now in the Jane and Howard Frank collection of science fiction art, as described in their book The Frank Collection, 1999, Paper Tiger, London.
Notice the base of the contraption in this image. Army tanks (of the present-day Earth) have a single pair of treads - one tread on either side. Paul's design has two independently mobile pairs of treads. Interesting design. This arrangement appears again in James Cameron's film Terminator 2 in the Hunter Killer Tanks: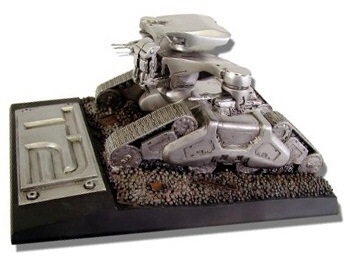 Back to Frank R. Paul Gallery Main Page
---
Back to Frank Wu's Science Fiction/Fantasy Art
Back to Kitsch Tour U.S.A.
Back to Official Frank Wu Homepage