GALLERY OF FRANK R. PAUL's SCIENCE FICTION ARTWORK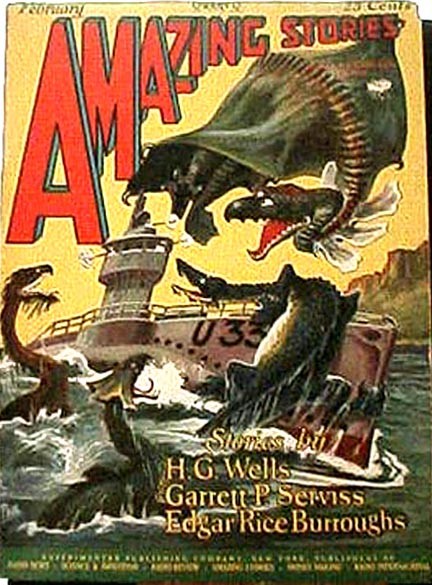 artwork (c) Frank R. Paul estate
Cover by Frank R. Paul for February 1927 Amazing Stories, illustrating "The Land That Time Forgot" by Edgar Rice Burroughs.
Another wonderfully exuberant Paul cover. This, along with a portion of the Oct. 1929 Science Wonder Stories was used in a collaged cover design by the Italian cyberzine Delos: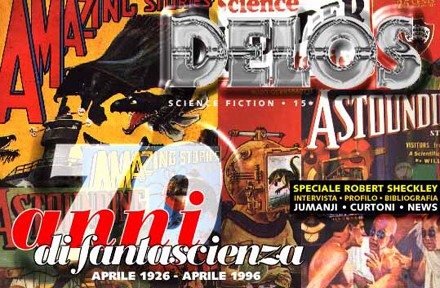 Back to Frank R. Paul Gallery Main Page
---
Back to Frank Wu's Science Fiction/Fantasy Art
Back to Kitsch Tour U.S.A.
Back to Official Frank Wu Homepage